Start of School Letter from Dr. Washburn

Start of School Letter from Dr. Washburn
Carlsbad Municipal Schools is requesting your help in gathering data to determine your family's needs during this school closure. You may access the survey in English:
http://bit.ly/2WqSaEw
or in Spanish:
http://bit.ly/2WuMKIC
. Please complete one survey per household as soon as possible. Thank you for your participation.
Wednesday, February 5, 2020 - Due to inclement weather, Carlsbad Schools are closed today.
CIS Career Day 2019! Thank you to all our volunteers who shared their stories and time. Thank you to our guidance department for hosting a fabulous event. 💙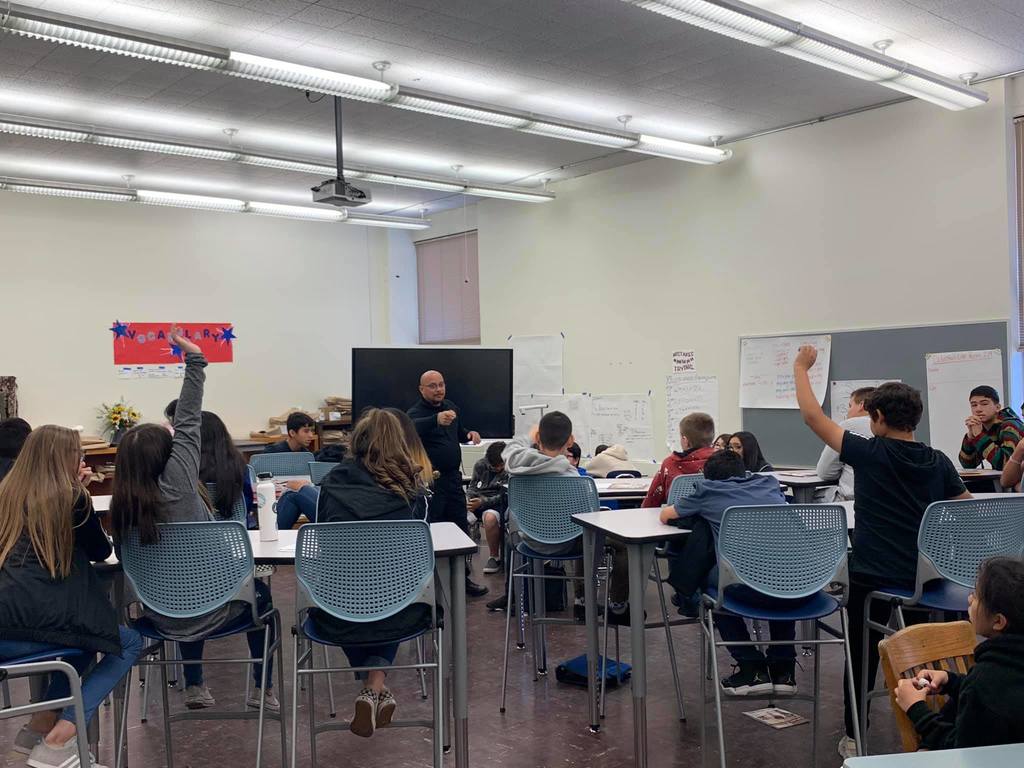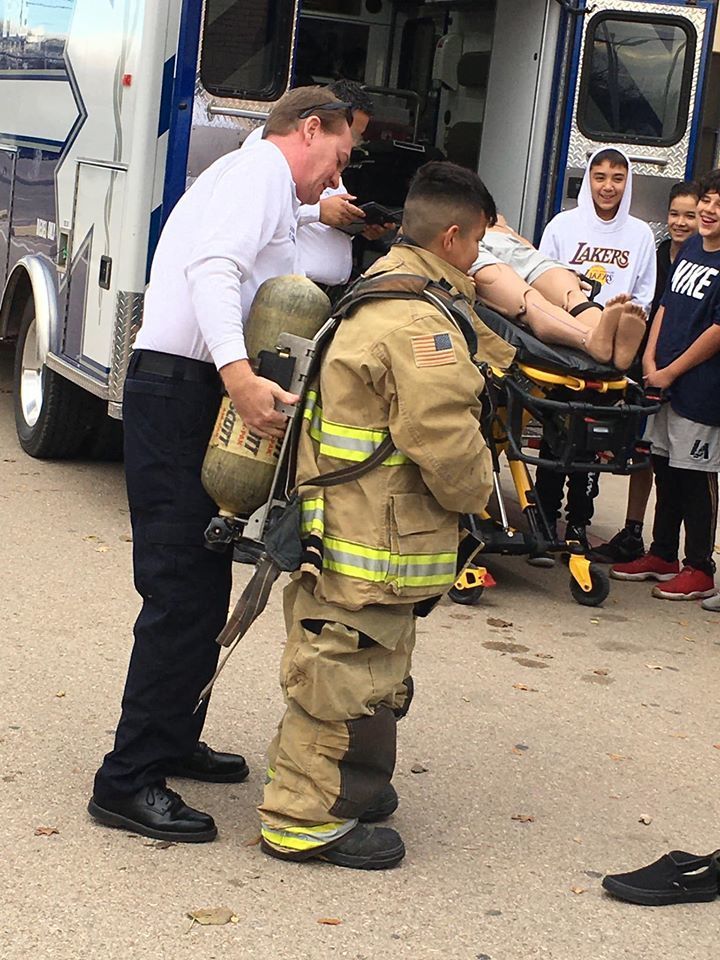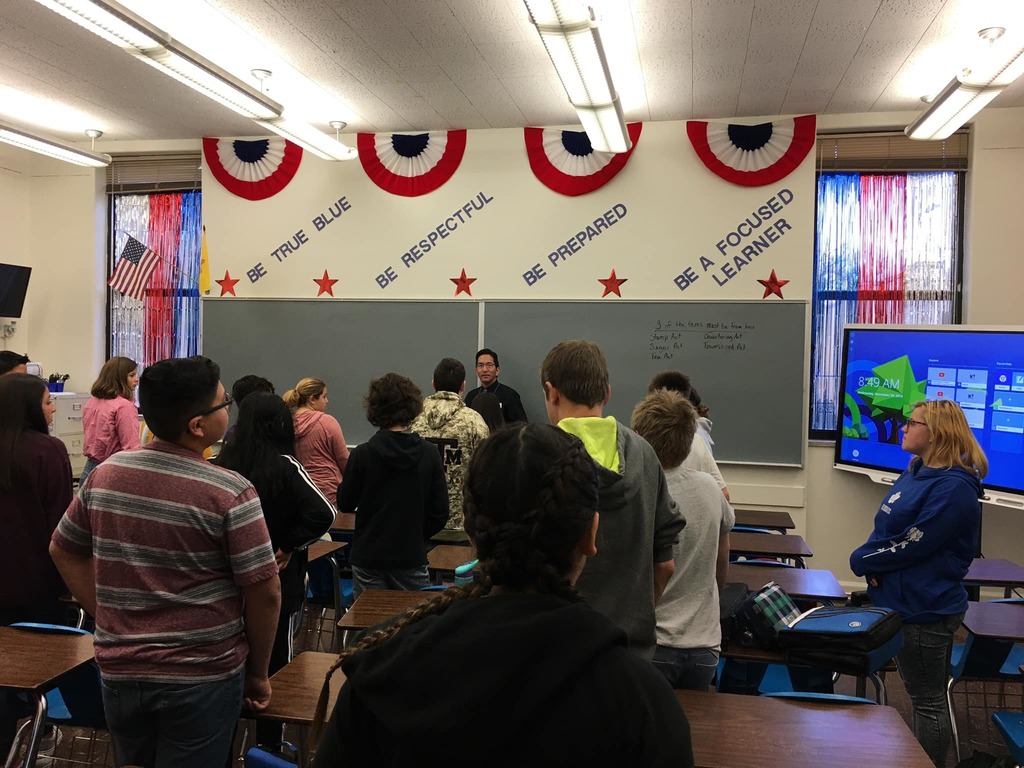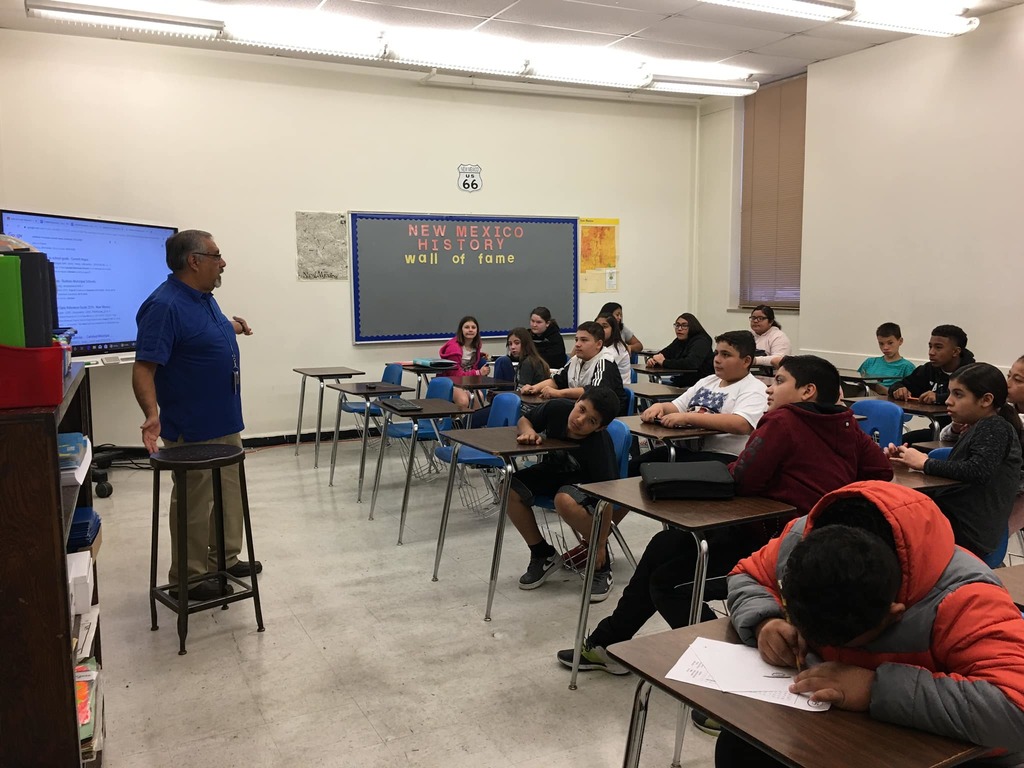 Carlsbad Municipal Schools is helping to host the "Vaping Me Crazy" Parent Academy on November 14 at the CIS Auditorium. Please see the attached flyer for more information.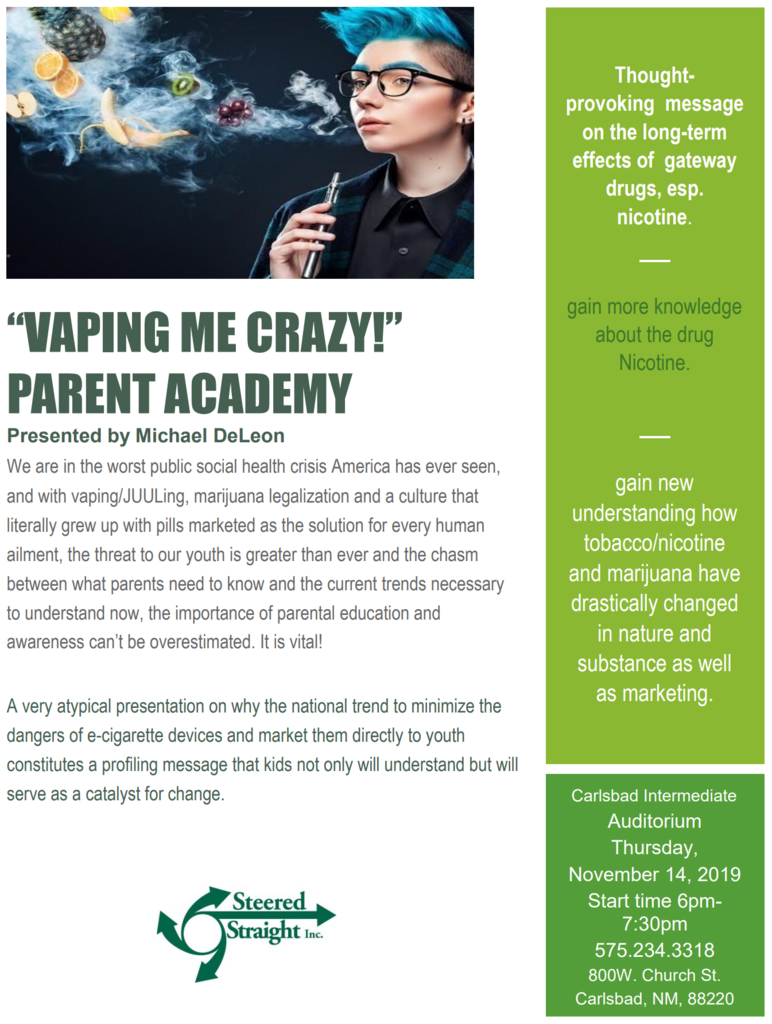 Thank you WIPP for your continued support of our students and families. Congrats to all the participants of the Science Fair.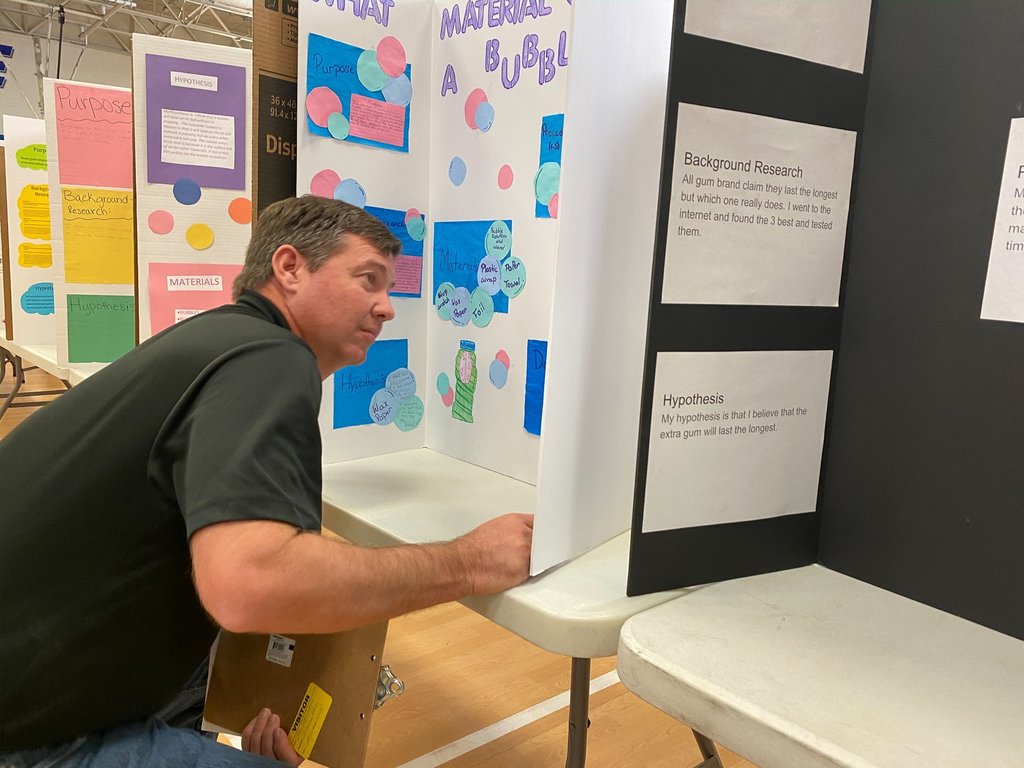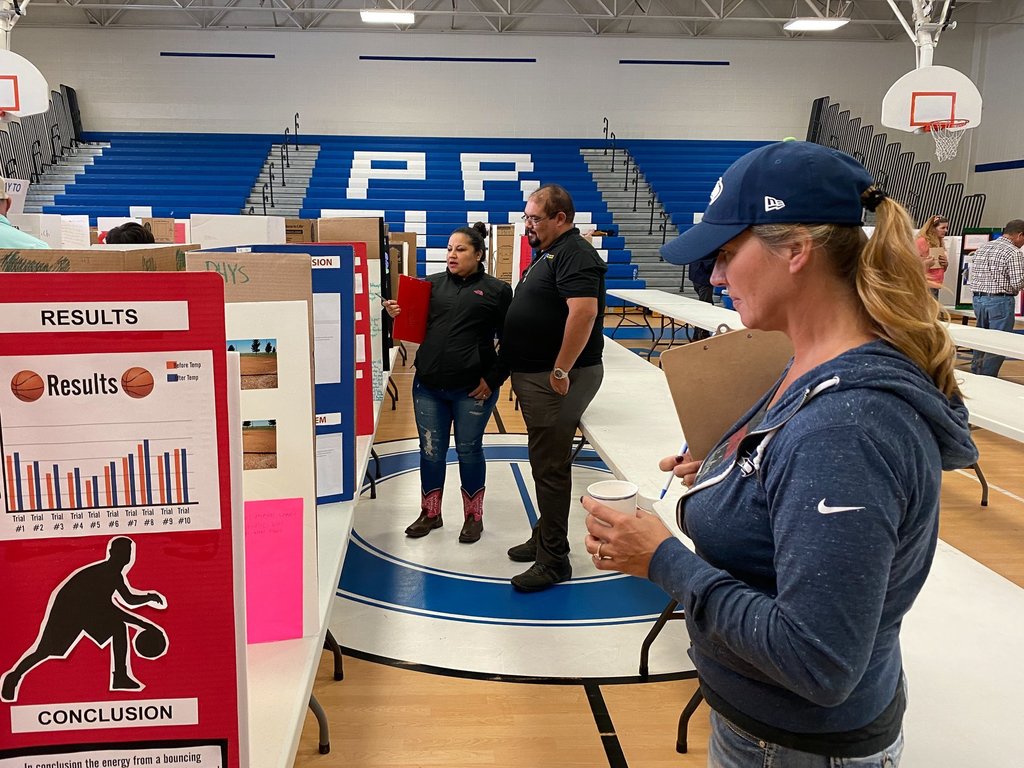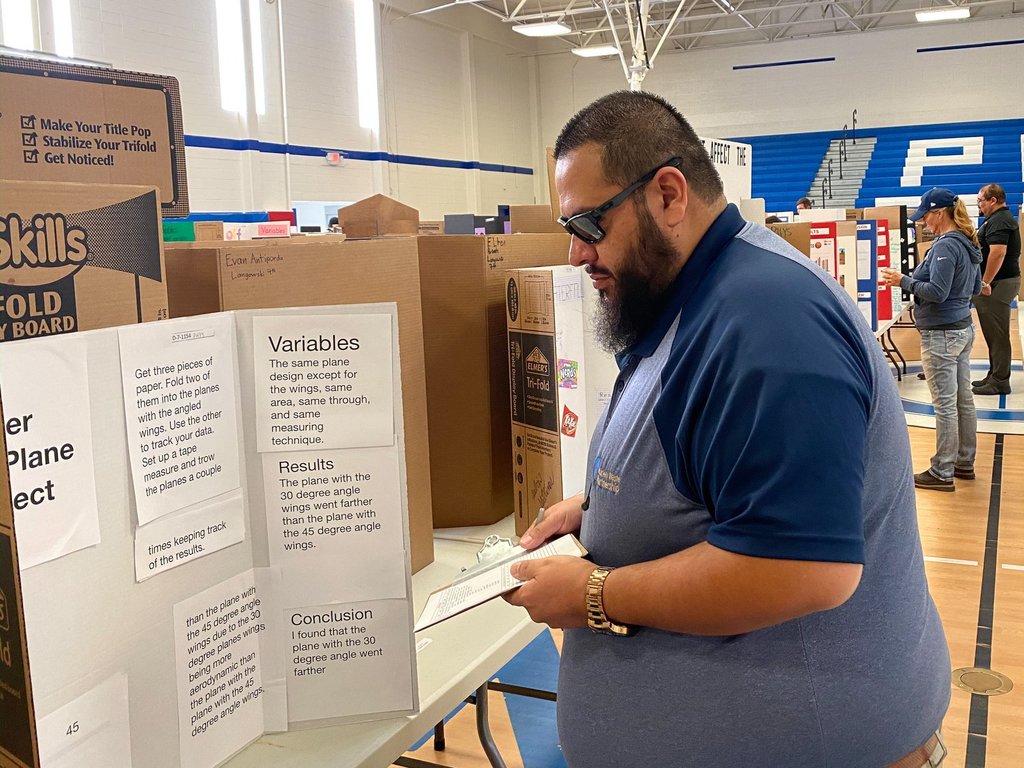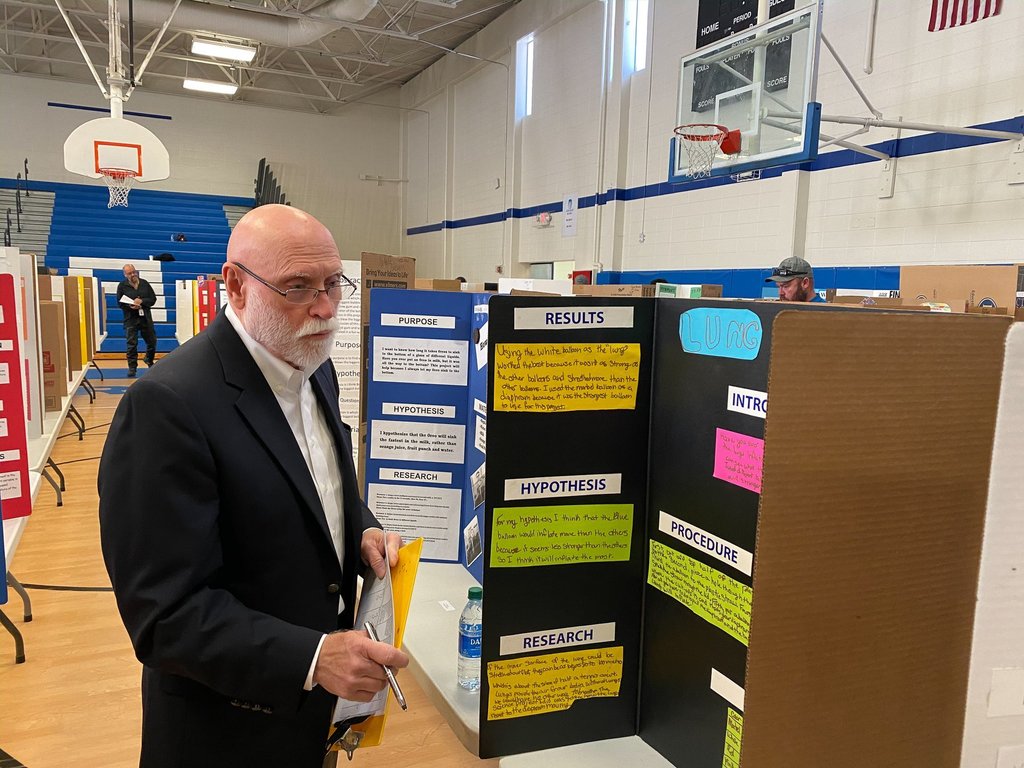 Today's the day! Rock the Vote!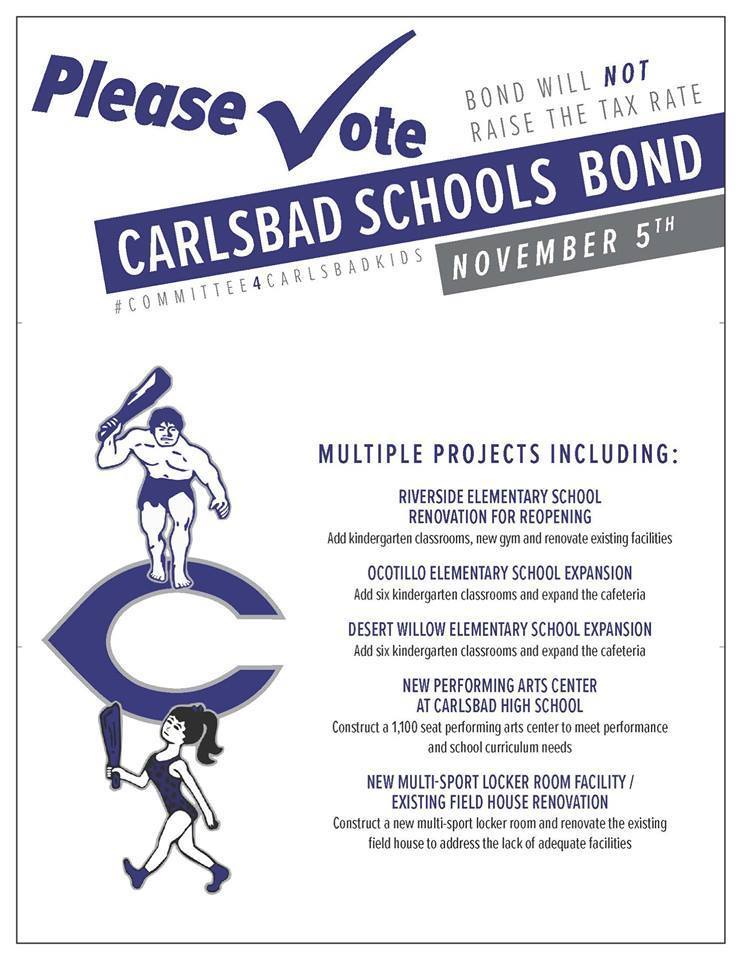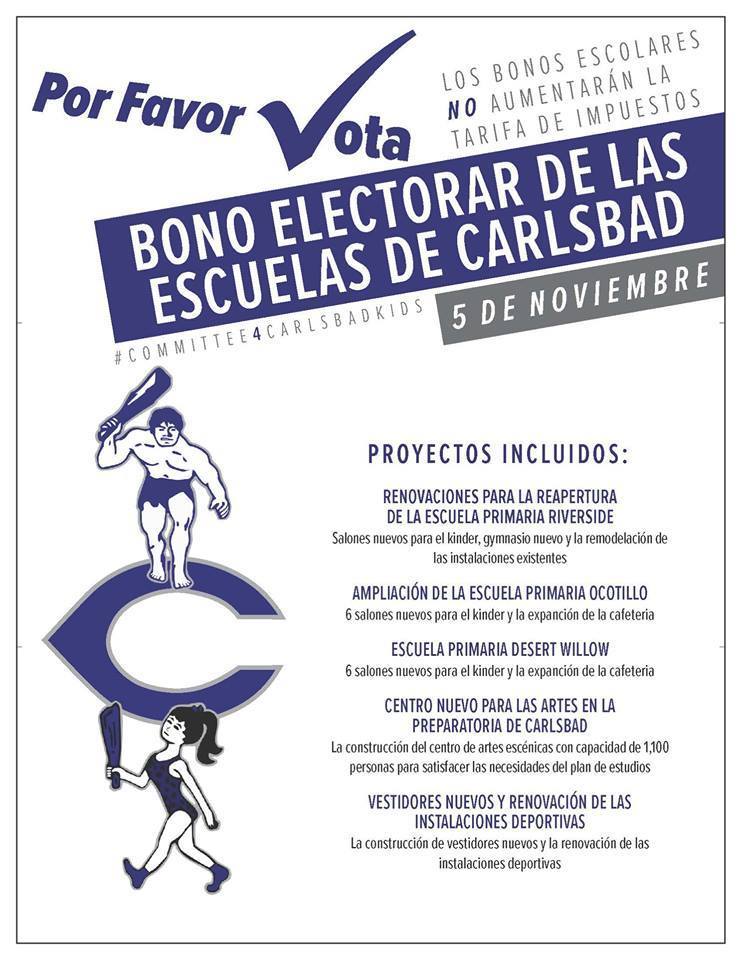 The Carlsbad High School Cheer and Dance Teams will be collecting canned and non-perishable food items for the Operation Hope Thanksgiving Food Drive at the home football game this Friday, November 1. We appreciate all donations which will go to provide food to families in need this holiday season. We thank you for your generosity and also invite you to join us for the game as we battle the Hobbs Eagles and cheer for our Cavemen team!
If you are interested in attending the National Board Certification Jumpstart provided by NEA, please email Ashley Peacock and let her know. You do not have to be a member of NEA to participate in the jumpstart program. We are compiling a list of interested people so that we can get a trainer for our area. The cost is $250 for one but if you bring a friend its $200 each. Non NEA members cost is $850. Please feel free to reach out to Ashley Peacock, if you have any questions, at
Ashley.Peacock@CarlsbadSchools.net
Welcome to our CIS team, Tina Cook!!! It took several tries to grab a picture because she's so busy!! 🤣😎💙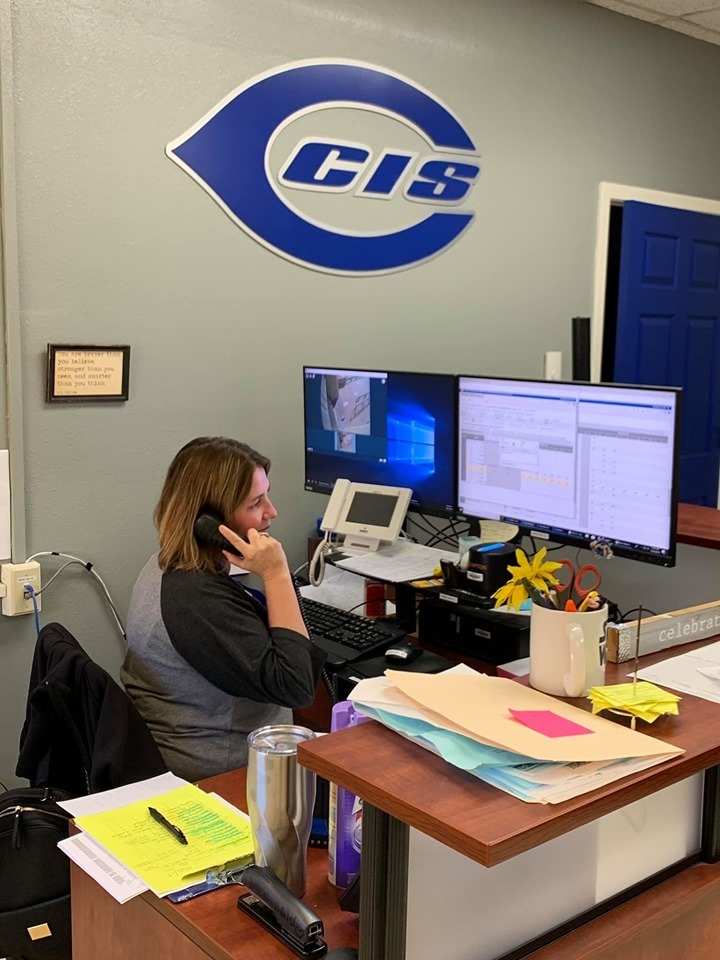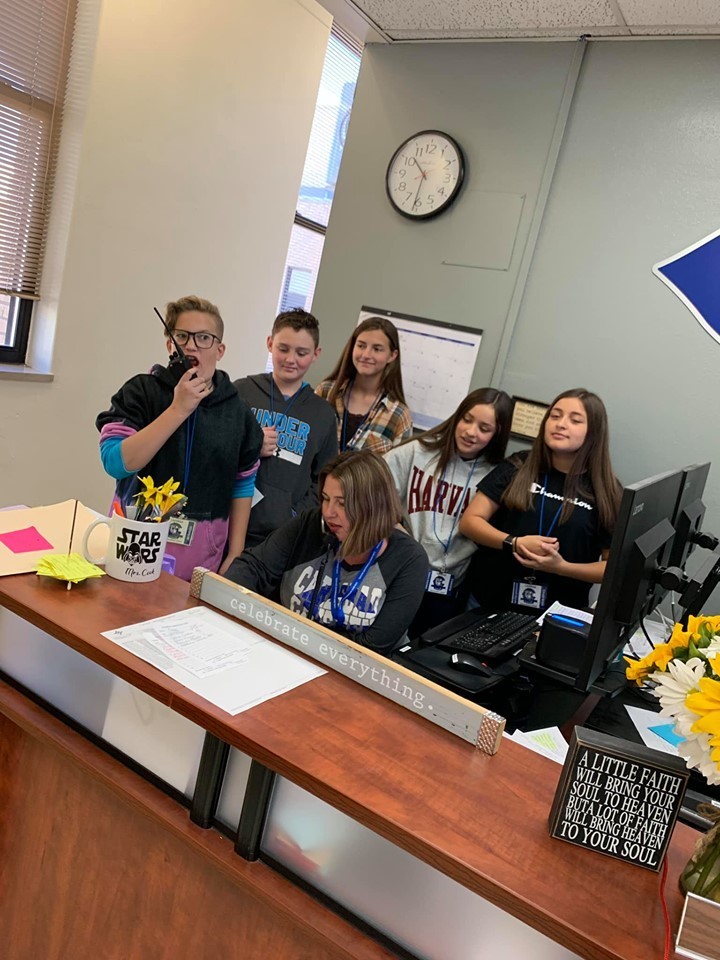 CIS Career Day is Wednesday, November 20th. Our 8th graders will be taking the PSAT. Our 7th graders will be rotating through a variety of presentations; learning more about a different careers and pathways for their future!
Science Fair is Tuesday, November 5th. CIS will host a Family Night on the same night! Our Book Fair will be open and we are planning other fun events to welcome families into our school! Hope to see you there!